We help new ventures create a strategic roadmap for their business, develop their financial modeling, and support their IP strategy.
Foresight is based at the heart of Silicon Valley, the global epicenter of entrepreneurship and investor activity. Our partners and affiliates have co-founded and held leadership positions in startups, as well as served on advisory boards of US and Europe based ventures.
Business Modeling
Bringing together a wide range of industry expertise and state of the art business tools, we help startups create a roadmap for their venture. We incorporate lean startup and agile development principles to deliver winning investor pitches for funding and future growth.
Financial Modeling and Valuation
We develop a full set of financial projections based on our proprietary CURVE ™ (Cost – Users – Revenue – Valuation for Entrepreneurs) model, to be incorporated in business plans and investor presentations. We also create customized valuation reports to support fundraising activities and compliance situations.
IP Strategy
We create an IP roadmap aligning the company's innovations with its products and corporate vision. We advise companies on the monetization opportunities embedded in IP-driven business models.
Start-Up Advisory Case Studies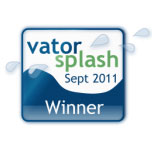 Front Door Software
Start-Up Business Strategy and Financial Modeling
Business strategy and financial modeling services for a patented, software-based laptop security start up, with a unique advertising platform. Foresight defined the business plan, created a robust financial plan, and developed investor pitch deck. Front Door Software was selected as the top startup out of 175 companies who competed in the three round September 2011 Vator Splash startup competition in San Francisco. Click here to see Vator.tv's recap of Front Door Software's winning pitch.


2045 Tech's Floome Breathalyzers
Foresight startup Client, 2045Tech, presenting their product Floome on the Italian Shark Tank
| | |
| --- | --- |
| | Efrat Kasznik and her team not only helped with providing expert valuations for our IP, her firm went the extra mile and was helpful in providing our us with important connections and great exposure for our company. Thanks to Foresight Valuation we won 2 out of 2 start-up contests in the Silicon Valley area including one where we placed #1 out of 175 start-up companies at an annual Vator Splash show in San Francisco.Carrie Hafeman, CEO, FrontDoor Software |