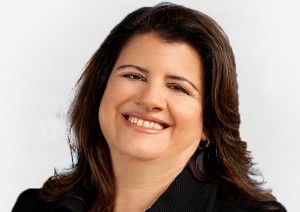 The physical world is becoming an information system, where connected objects and devices can both sense the environment and communicate data. The global enthusiasm surrounding the ecosystem known as the 'Internet of Things' (IoT) has positioned data as one of the most valuable intangible assets that a company can own and monetise. According to IDC, the worldwide market for IoT applications (intelligent and embedded systems, connectivity and security services, infrastructure services and platforms) reached $1.9 trillion last year and is expected to more than triple to $7.1 trillion by 2020. IDC expects the number of installed IoT units to grow at an annual rate of 18% to 28 billion units by 2020.
The valuation of technologies in the emerging IoT ecosystem will largely depend on the revenue models around data monetisation. The IoT data value chain, described by McKinsey in a recent IoT study as "sensor driven decision analytics", includes the following elements:
Sensors and actuators are embedded in physical objects;
The objects are linked through wired and wireless networks;
The networks churn out huge volumes of data;
The data is analysed using data analytics platforms and applications; and
The analytics generate actionable decisions, which flow back into the IoT ecosystem.
It is becoming clear that controlling the data value chain from the point of data collection to the point of data analytics is key to unlocking these value creation opportunities. Hence, companies proceed through acquisitions to get better control over the value chain. This is key to understanding the valuation of recent large IoT acquisitions, such as Google's $3.2 billion acquisition of Nest Labs. Google augmented its data analytics capabilities by acquiring control of the physical objects that collect the data. The acquisition granted it access to home data collection endpoints through Nest's growing inventory of home automation devices.
One of the early leaders in IoT data analytics and monetisation is General Electric (GE), which developed advanced capabilities around the data collected through its vast network of industrial deployments referred to as the 'industrial Internet'. At a recent conference in San Francisco, a speaker from GE Intelligent Platforms – the business unit responsible for GE's IoT data analytics efforts – described how competition from small original equipment manufacturer service operations pushed the industrial giant to take the plunge into big data analytics. According to GE's 2013 annual report, service revenues represent 75% of GE's industrial backlog and 75% of its industrial earnings. Seeing the threat to its service revenues segment from smaller service operations, GE originally launched a massive data collection effort which aimed to leverage data as a strategic asset that cannot be replicated by smaller competitors or, in GE's own words: "merge big iron with big data to create brilliant machines".
There are several areas where IoT data analytics can increase original equipment manufacturer profitability and create new revenue opportunities, including longer asset uptime, enhanced customer experience and reduced maintenance and service costs. GE started launching its industrial internet platforms in 2012 to airlines, energy companies, hospitals and other industry segments. According to company reports, the products have brought in $290 million in revenues and another $400 million through the end of 2013. The examples below illustrate some of these data platforms and their benefits in different industrial areas:
Transportation – RailConnect 360 collects and analyses performance data during locomotive operations, automating diagnostics to enable optimal and proactive repairs and advanced planning of resources and materials for building, running and routing locomotives.
Energy management – Grid IQ Insight provides utilities with advanced analytics of data collected from equipment along the grid to predict, manage and forecast potential problems that a utility's electrical grid may face. The software monitors data (eg, electrical usage, grid performance and weather) to lower operating expenses and increase revenues.
Aviation – Flight Efficiency Services collects real-time data generated by an aircraft and analyses it to improve an airline's overall efficiency in four areas: fuel management, flight analytics, navigation services and fleet synchronisation.
As seen from these examples, there are some interesting opportunities related to the value creation associated with data in the IoT ecosystem. These opportunities exist not only in the industrial space, but also in consumer-facing IoT applications such as home automation and wearables, as well as in industries such as agriculture. Putting privacy and security concerns aside, data represents the promise of new economic benefits that are only possible when big data is leveraged in big ways.