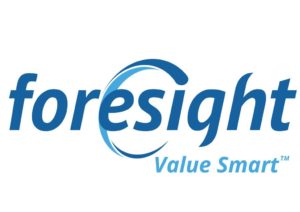 Welcome to The Foresight Blog, a new blog from Foresight Valuation Group, based in Silicon Valley, California. Foresight is a boutique intellectual property (IP) consulting firm that provides analytical services around the management and commercialization of intangible assets, with a particular focus on IP valuation.
Our name, Foresight, represents the clarity and transparency we bring to the often confusing and misunderstood field of IP valuation and strategy. Our location, at the heart of one of the world's most innovative regions, provides a very unique insight into technology and the entrepreneurs and inventors that create it. We've timed our launch to coincide with World IP day (April 26), which globally celebrates IP rights and our commitment to shedding light on the critical role of IP around the world.
A few words about our bloggers, Efrat Kasznik and Naheed Hasnat. For over a decade we have worked in the field of IP consulting, and have also taken a hiatus or two to establish a few start ups. In addition to our passion for IP, we share a strong friendship, the love of cooking, environmental issues and many other things… Throughout our IP careers, we've helped commercialize some exciting technologies, have been experts on complex corporate patent infringement disputes, and have been asked to value a host of technologies — from hybrid batteries to fireworks. Our start up experience took us on a wild ride through some of the valley's best and worst times, from building data networks in the early days of data communications, to providing energy efficiency services to homeowners during the tough times of the recent economic recession.
The Foresight Blog is a place for us to bring our personal interpretation of current events, share some of our experience living and working in the valley, and most importantly, create a platform for healthy debate around IP issues. Please send us topics that you would like us to address in future blogs, we look forward to hearing from our readers. We hope that you will join us for the ride!