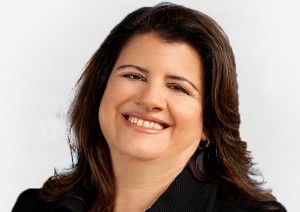 Efrat Kasznik (pictured right) is an intellectual property valuation expert who has close to 20 years of consulting experience. Kasznik, who is President of Foresight Valuation Group, works with clients by helping them evaluate, protect and ultimately commercialize intangible assets. She specializes in performing valuations and valuations of intangible assets for financial reporting, tax compliance, transfer pricing, litigation damages and business liquidations.
I was first introduced to Kasznik several months ago when I was trying to determine whether publicly traded corporations had an obligation to write down their patent portfolios and notify shareholders of the diminished value in the wake of the disastrous Supreme Court decision in Alice v. CLS Bank, which rendered many tens of thousands of software patents (if not more) worthless, or at a minimum worth far less. Ultimately Kasznik wrote  The Impact of the Alice Decision on Corporate Assets.
Recently I learned that Kasznik has embarked upon a new initiative whereby she will begin working with high-tech start-up companies much earlier in their lifecycle. In our conversations leading up to this interview she explained to me that she sees start-ups make so many mistakes with their IP that by the time they have traditionally sought her business/valuation assistance there is little that can be done at time to salvage what was otherwise protectable IP. With this in mind I thought it would make an interesting conversation to talk with her about the mistakes she sees, the patent market in general and what she hopes to do to help start-ups moving forward.
Without further ado, Click here  to read my conversation with Efrat Kasznik.