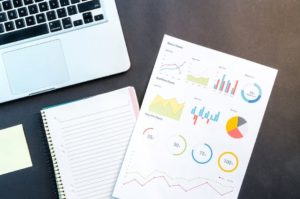 In 2016, we launched a startup assessment survey, aimed at analyzing startups that approach us for services and scoring them on the Product/Execution Quadrant map.  This analytical tool provides a useful framework for early stage startup assessment (Pre-Series-A) and for identifying areas of weakness on either the Product or Execution side that should be addressed in order to take the company to the next level.
More on the Product/Execution Quadrant map can be found in this article.
 With over 2 years of data, we have seen some interesting trends in the responses we get to our 20-Question assessment survey.  Below are a few observations that can shed light on early stage founders' motivations, products, competitive advantages and other factors critical to success:
Founders who are experts in their industries are often targeting problems based on personal pain
There is strong evidence in the market that in instances where entrepreneurs are addressing a personal pain in an industry they know well, they are more likely to succeed.  Our survey results show a high concentration of founders who fit this profile, and we believe that the two are actually correlated: the more experience you have in an industry, the more likely you are to stumble upon a problem that is rampant in that industry.  When asked about the problem they are trying to solve, 50% of respondents indicated that the 'Idea came from personal frustration', and 53% further responded that it is a 'Problem in an industry where I know the customer needs'.  These answers bode well with the responses to another question about relevant industry experience, where 58% of respondents indicated that they have 'Significant experience (over 5 years)', and another 18% indicated 'Some experience (under 5 years)'.
Most founders in the software industry have self-funded a product to minimum viable product (MVP) and beyond
Software products are easier to self-fund to a relatively advanced stage of product development, as opposed to products in hardware, materials or life sciences which require large amounts of R&D and depend on grants or other type of early stage funding. This correlation is clearly supported by our survey results:
76% of the respondents identified their product as 'Software' related, while close to 50% specifically identified a Software-related industry (Mobile, Social media, Enterprise software or FinTech).
65% of the respondents characterized their stage of product development as MVP and beyond (31% at the 'MVP/Proof of Concept built' stage, 24% at the 'Initial Release' stage, and 10% have already released a product to the market).
Finally, 88% of respondents have self-funded their venture to-date (29% each also indicated Friends & Family or Angel Funding), and only 2% took in VC funding.
While many founders have some form of patent protection, an overwhelming majority mention 'Superior product features' as their competitive advantage
While approaches to patent protection vary in our survey, there is almost a unanimous consensus about 'Superior product features' being the most important competitive advantage. This finding makes sense in light of the large concentration of software companies in our survey.  Software companies grow in valuation by gaining user traction, and user metrics are often the most important metrics analyzed by investors.  It is therefore no surprise that 92% of respondents indicated a user-facing metric such as 'Superior product features' as their competitive advantage (some of these may be overlapping since there was more than one possible answer to this question).  The next popular answer, at 50% of respondents, was 'Intellectual property'.  When specifically asked about methods of protecting their idea, founders' answers seem to be all over the place: about a third of respondents (34%) indicated having a pending patent, 27% of respondents indicated they have not protected their idea at all, 15% had a granted patent and 12% had a portfolio (more than one) patent (some of these may be overlapping since there was more than one possible answer to this question).
First time entrepreneurs seem to overestimate their addressable market and/or underestimate the competition
As we have learned throughout our work with hundreds of startups around the world, many founders (especially if it is their first venture) are overly optimistic in that they overestimate the addressable market, and/or underestimate the competition.  Both of these biases are present in our survey results: when asked about the size of their addressable market, 67% of respondents indicated the market was larger than $2 billion, and another 17% indicated the market was between $500 million – $2 billion.  When asked about the state of competition, 68% responded that there was only 'a handful of competing products', and only 12% felt like they were entering a 'crowded market'.  We expect these biases to be correlated with lack of experience, and indeed, when looking at the makeup of our survey respondents: 38% of respondents are first time entrepreneurs, only 19% have raised money before, and only 10% have had a previous exit.
While most founders operate as a team, the definition of a 'team' is subject to interpretation
A strong team is a critical factor in our Execution score, and we collect a lot of information about the startup's team and its makeup.  59% of our respondents reported having a full-time team working on this project, and 35% of them also reported that they have worked with key members of the team before.  This combination is highly sought after by investors, as past work experience is a factor likely to reduce personal frictions in the team, a problem that is considered one of the top growing pains of early stage ventures.  Having said that, perceptions of what constitutes a team varies among founders, and could be subject to interpretation: while 7% of our survey respondents reported that they have no team, 29% of them indicated in a different question that they are 'Sole entrepreneurs'.  This seemingly conflicting answer is actually typical of startup founders, especially those with little experience, who sometimes include in the team people who are contractors (17% indicated their team is comprised of independent service providers) or advisors (38% reported that they have an advisory board).  While these two groups can fill in the gap in the early stage, they are often only a temporary substitute to a real, dedicated team.  Finally, while 43% of respondents indicated that they were looking to build their team, only 19% indicated 'Access to talent' as a major challenge to scaling the business in a different question.  We attribute this pattern to lack of experience, as seasoned entrepreneurs fully understand the challenges involved in putting a team together.
Conclusion
We will keep monitoring the trends as more startups take our survey.  As previously mentioned, our sample of survey respondents over the last 2 years constitutes primarily of early stage ventures developing software products.  We use this survey to map each company on a Product/Execution quadrant map to figure out their readiness for Series A funding. Founders in our survey often fall into the 'Rookie' quadrant (scoring low on both Product and Execution) or 'Visionary' quadrant (scoring high on Product and low on Execution). This seems consistent with both the industry they are in (Software) and their stage of funding (seed, pre-Series A).  Our goal is to move them to the 'All Star' quadrant (high on both Product and Execution) and get them ready for Series A funding.