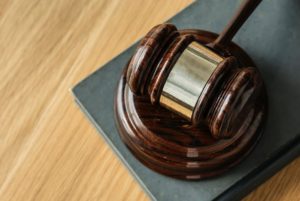 The United States Supreme Court issued a 7-2 decision in WesternGeco LLC v. ION Geophysical Corp., regarding a patent owner's ability to recover lost foreign profits for US patent infringement damages.  This ruling is a major blow to Parties seeking to evade US patent. It reinforces the strength of the US patent system by aligning foreign lost profit damages with the definition of infringement, which includes the act of supplying components of patented invention that were intended to be incorporated into a device in a manner than would trigger liability as an infringer, had the acts been committed in the US.  As stated by the Court: "The damages themselves are merely the means by which the statute achieves its end of remedying infringements, and the overseas events giving rise to the lost-profit damages here were merely incidental to the infringement."
The Court's opinion that the overseas events were merely incidental to the infringement is a common-sense approach that will prevent future bad-faith actors from leveraging the US patent system to their benefit, while at the same time seeking to shield themselves from its reach through the intentional act of exporting the infringement. When infringement can be proven, there necessarily must be infringement within the territorial reach of the US patent laws. The damaged party is allowed to recover damages, including lost profits, that are adequate to compensate for infringement and the Court has determined that the recovery of lost profits is not limited to domestic lost profits. The expansion of lost profits to include foreign lost profits enhances the ability of a patent owner to recover the appropriate amount damages that would make them whole, without artificially excluding foreign lost profit damages from the pool of available damages.  It's economic justice.
** Foresight's commentary to WesternGeco LLC v. ION Geophysical, along with the commentary of other industry leaders, was published by  IPWatchdog.