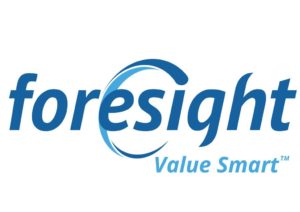 What do solar energy and personal communications have in common? While energy and communications seem unrelated industries, they have significant similarities if one considers the role of business model innovation as a precursor to success in bringing new intellectual property to market. Take, for example, two companies:
•SolarCity Corporation (Nasdaq: SCTY), a solar panel installation company, which is publicly traded with a market cap of over $7 billion; and
•WhatsApp, the text messaging company which was purchased in February 2014 by Facebook for $19 billion.
In a playing field littered with the corpses of failed ventures, these two companies point not necessarily to cutting-edge technology, but rather to filling the gap in a business model as the key enabler of their success. SolarCity had one of the only initial public offerings (IPOs) in the solar industry, an industry known for high failure rates, due primarily to its successful solar system financing program which allows it to distribute a product with a negative return on investment to millions of households. And the recent WhatsApp acquisition is largely attributed to the lack of revenue model agility on the part of incumbent carriers, which created an opportunity for WhatsApp to tap into its user base – and grow to 450 million subscribers worldwide.
SolarCity: making solar systems affordable
In late 2007 I was on the founding team of a residential energy efficiency start-up in Silicon Valley, engaged in developing a data-driven analytical platform for homeowners to understand their energy consumption and savings opportunities. The residential sector has always been a tough nut to crack when it comes to energy efficiency: homeowners are motivated by a complex set of incentives (saving energy, saving cost and reducing their carbon footprint) that often seem at odds with their actual energy consumption behavior. Utilities have been experimenting for years with all types of initiative, ranging from handing out free energy-efficient light bulbs to installing smart meters that would balance off the load during peak hours. Successful IPOs are the exception to the rule in an industry that has grown accustomed to a steady stream of bankruptcies, poor earnings reports and dwindling funding resources.
SolarCity was founded in 2006 and was originally backed by Elon Musk, the maverick Silicon Valley entrepreneur, who is also the founder of successful electric vehicle company Tesla Motors. The company designs, installs and maintains photovoltaic (PV) solar systems on residential rooftops. Solar panel installation is a lucrative business. Most of the money being made in the solar industry does not come from making and selling solar panels, where the market is flooded with cheap PV panels from Asia. A recent Massachusetts Institute of Technology study found that in residential systems, solar panels typically account for only 20% of the overall cost of the system. The rest includes the cost of electricians to install the panels and hardware to connect the systems to the grid. Most of that money goes to companies like SolarCity.
From an economic standpoint, residential solar systems are expensive to install and do not actually pay back in energy savings over the duration of typical home ownership, which creates a major hurdle to adoption. The key difference between SolarCity and many other solar companies is that its strategy is not based on innovative new PV panel technology; rather, its competitive edge lies in utilizing existing solar technology with an innovative approach to financing the panel installation. Instead of asking for a big upfront payment, the company created a financing program whereby it leases the systems to homeowners. The lease payments are offset by power savings from reduced electric bills and the surplus electricity that can be sold back to the local utility. By doing that, SolarCity has managed to convert a product with a negative return on investment to an affordable energy-efficiency solution.
WhatsApp: picking up the slack in messaging services

Telecom research company Ovum Ltd estimated that service providers worldwide lost about $32.5 billion in 2013 in text messaging revenues to free social messaging applications like WhatsApp, a loss that is projected to reach $54 billion by 2016. Internet-based messaging services have particularly increased outside the United States, where carriers charge high fees for texting on top of the regular voice and data plans. In order to protect their text-messaging subscribers, US carriers began to offer flat-rate, unlimited text messaging in many of their plans. However, carriers in other parts of the world are largely affected by the proliferation of free social messaging apps: in Mexico, for example, it is estimated that about 90% of all instant messaging goes through WhatsApp.
For much of the past three decades, voice has dominated the revenue streams for almost all telecoms operators. The changing face of the mobile industry affected the business models and revenue structure of service providers. In 2013 voice revenues were expected to fall below the 60% threshold globally for the first time. The drop in voice revenues has been compensated by the rise of messaging and data revenues, as service providers try to keep the overall average revenue per user (ARPU) at stable levels. A 'perfect storm' set of circumstances created the fertile ground for WhatsApp to take over the market: the ubiquitous broadband internet access, the proliferation of mobile devices and the gap in business model on the part of the service providers. These circumstances pushed subscribers to adopt free personal communication applications at increasing rates.
One might argue with the price paid by Facebook for WhatsApp's massive user base, but this acquisition was definitely triggered by the global accelerated growth of WhatsApp, which would not have been possible but for the gap in revenue model that caused telecoms companies to lose users that they already own, due to the wrong billing model. It remains to be seen how WhatsApp's 450 million users will be monetized by Facebook, but this represents a missed opportunity for the service providers whose focus on maintaining their ARPU metrics and existing billing structure is causing them to lose sight of some of the new revenue opportunities in telecoms services today.
In some industries it is not enough to build a better mousetrap. Often, the key to product or service success in the marketplace hinges on coupling intellectual property with the right business and revenue model